Situated in the south of Hamilton, New Zealand, the Hamilton Gardens is breathtaking in its simplicity and silent majesty. A series of five different garden varieties, the Hamilton Gardens does not seek to simply be a normal garden in which to stroll. Instead, it unfolds a story about the mystique of gardening.
The Paradise, Cultivar, Productive, Landscape and Fantasy themes are broad spectrums, each covering a larger selection of varied gardening types.
Walking through the Hamilton Gardens, which is open to the public free of charge, one will encounter the Chinese Scholar, Japanese, American Modernist, English Flower, Indian Char Bagh and Italian Renaissance Gardens which fall under the theme of Paradise Gardens.
The Cultivar Garden collection boasts of the Rhododendron Lawn, Rogers Rose, Victorian Flower, New Zealand Cultivar and Hammond Camellia Gardens. The Rogers Rose Garden was the first development effort within the Hamilton Gardens in a bid to stop the nearby highway development. The Echo Bank Bush, Valley Walk, Hamilton East Cemetery and Bussaco Woodland are examples of traditionally landscaped picture perfect gardens.
The Productive Garden Collection includes a sustainable backyard garden, herb, kitchen and Maori garden. Allowing for man's imagination to soar beyond bounds, the Fantasy Garden Collection is currently under development and a Tudor, Tropical and Surrealist Garden are in the works. These gardens will give way to the gardener's ultimate garden fantasy and will allow them to push the boundaries of climate, imagination and dreams.
Attracting over 700,000 visitors each year, the Hamilton Gardens have made a name for themselves. Run by the Hamilton Town Council and managed by a group of volunteers, the gardens are a sustainable area with dedicated environmental and educational activities.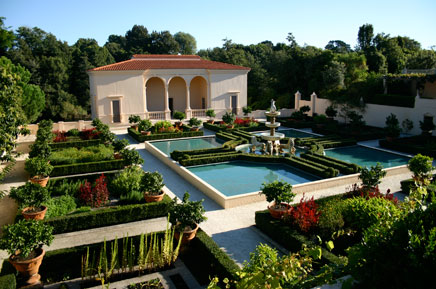 The Gardens is open to functions and is a popular wedding venue site. With the choice of so many different types of gardens, the garden suiting the theme of the event can be chosen for an authentic location.
A visit to New Zealand is incomplete without taking in this horticulturists' wonder and if travellers are looking for
New Zealand hotels
from which to base themselves during their stay and more specifically for
Hamilton hotels
then an ideally convenient and luxurious option would be the Millennium & Copthorne Hotels NZ with their unbeatable style and undisputed comfort.