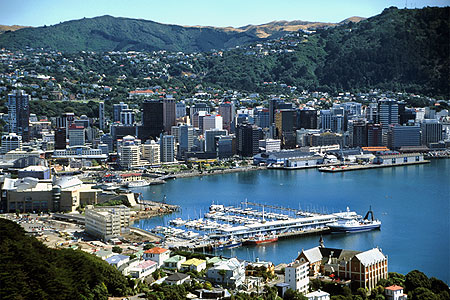 Wellingtons Waterfront is the perfect symbol of tranquility in the heart of a bustling city. If you are just passing by Wellington and are short on time, the waterfront makes an ideal place to visit as it is a combination of heaps of fun amidst a relaxing and soothing environment. Famed among the locals as a perfect place to chill on a busy sunny day, the Waterfront attracts a plethora of visitors giving the surrounding a chirpy and lively atmosphere.
The waterfront has the primary advantage of being within the city limits which affords it a no travelling luxury. There is plenty of fun, entertaining and relaxing activities stacked up for you at the waterfront which can easily be studied using a waterfront map that can be obtained at the information center.
Irrespective of your age and the usual weather around the area, there is always something for you at the waterfront. This location makes a perfect day trip for the family; Grab some snacks from Rawhide and ice cream from Mr. Freeze and let the kids enjoy the playground while you relish the view of the harbor after enjoying the display of the whirl water. When you are done get into your skates, get the kids together and take the breathtakingly scenic route right around the waterfront. For those with more passive interests, indulge in fishing in the many popular spots by the water's edge.
Just before heading home don't miss coffee at the Waitango Park Café and a light paddle on the beach side of the Marina. Night outs at the waterfront is experiencing this location in a whole new light and angle. Take Dinner at the Circas café and simply relish the twinkling view of the buildings and stars right around the area. If you are in a mood for some adventurous fun at the waterfront, rise early, grab breakfast at the Loaded Hog and enjoy rock climbing at the fergs Kayaks or a scenic helicopter ride over the waterfront and other nearby area. You can also enjoy bungee jumping, cycling and many more adrenaline pumping activities here at the water front.
Wind down at the Copthorne Hotel Wellington Oriental Bay, fantastic Wellington New Zealand Hotels that boasts all the luxurious amenities making it a perfect Wellington city hotel has.